10 Trends Transforming Education As We Know It
European Political Strategy Center (EPSC) of the European Commission published a document on November 14th 2017 where the basic 10 trends shaping tomorrow's education are underlined.
The report emphasis the fact that majority of the children entering primary school today are likely to work in jobs that do not yet exist. The document elaborates these trends with some statistical facts.
The document can be downloaded from this link.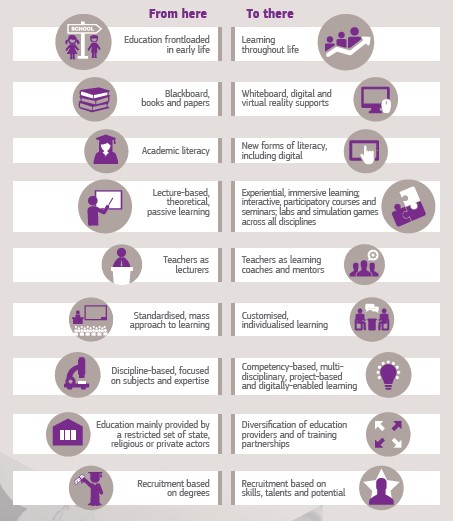 Date : 2017-12-06